Sustainability
Mutual development with the local communities
Sustainability is
Kaapi's basis
Developing the essential oil and aromatic plants markets in Brazil means walking hand in hand with a unique biodiversity in the world. Thereby, the responsibility of acting sustainably is a duty Kaapi carries among its values.
Therefore, the company is intrinsically linked to its production chain, fostering punctual actions of mutual support, improvement and development of the traditional communities, which are responsible for the extraction of the native plant species ingredients. The enhancement of the sustainable wild harvest is a consistent alternative for keeping the forest.
The enhancement of the sustainable wild harvest is a consistent alternative for keeping the forest.
---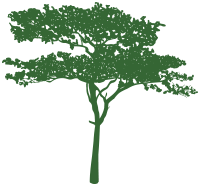 Amazon Forest
PRESERVATION
A fter a few years following the culture and the needs of these communities, the company has a well-structured supply chain, which respect the natural cycles of the forest and the local culture. These suppliers know the forest well and, for that reason, are able to identify the best raw materials. In turn, this contributes significantly to the preservation of the quality levels, which are extremely important to Kaapi's ingredients.
Altogether, about 15,000 families are impacted by the company's economic activity, spread over different regions and ingredients marketed by Kaapi.

Cultivation of endangered native plant species
Kaapi understands Brazil's great potential to produce essential oils and seeks to develop this market, either through native species such as rosewood, copaiba, pink peppercorn and tonka beans, or through exotic ones such as eucalyptus, citronella or black-pepper.
Besides offering high-quality essential oils, the company aims at adding value to the country's natural ingredients, since they can be a great opportunity for the development of the Brazilian Amazon, regarding the economic growth of the region and the preservation of the forest.
Development opportunity to the Brazilian Amazon rainforest
---
I n addition to promoting environmental awareness and contributing to the development of traditional populations, Kaapi offers products which generate and distribute income throughout the production chain, from the forest to the customer. This chain, which starts with the gatherer and ends with the delivery to the customer, is traceable, which provides origin safety and quality control.
Thus, the sustainable wild harvest becomes an attractive source of income for the local gatherers, fishermen and small farmers, who are constantly approached by initiatives that aim at deforesting the native forest.
Supply-chain which respects the natural cycle of the forest.
---
In pursuit of broadening these opportunities, Kaapi has been investing in the cultivation of local endangered species since 2012. As an example, we can mention a rosewood cultivation in a farm in Itacoatiara.
There, other plants can also be found, such as the tonka beans and priprioca. For further reading visit Rosewood Project
---
---